See the image below to view the RAL COLOUR CHART…
RAL is a colour matching system used in Europe. In colloquial speech RAL refers to the RAL Classic system, mainly used for varnish and powder coating but nowadays there are reference panels for plastics as well. Approved RAL products are provided with a hologram as of early 2013 to make unauthorised versions difficult to produce. Imitations may show different hue and colour when observed under various light sources.
(For technical reasons connected with how colours reproduce on various computer monitors, the colours shown on this page may not exactly match the true colour, so please use this as a guide only, and discuss things with us regarding exact colour matches during your consultation)
For advice or a free quote – Call 01922 322696 – Solutions to every Flooring Problem!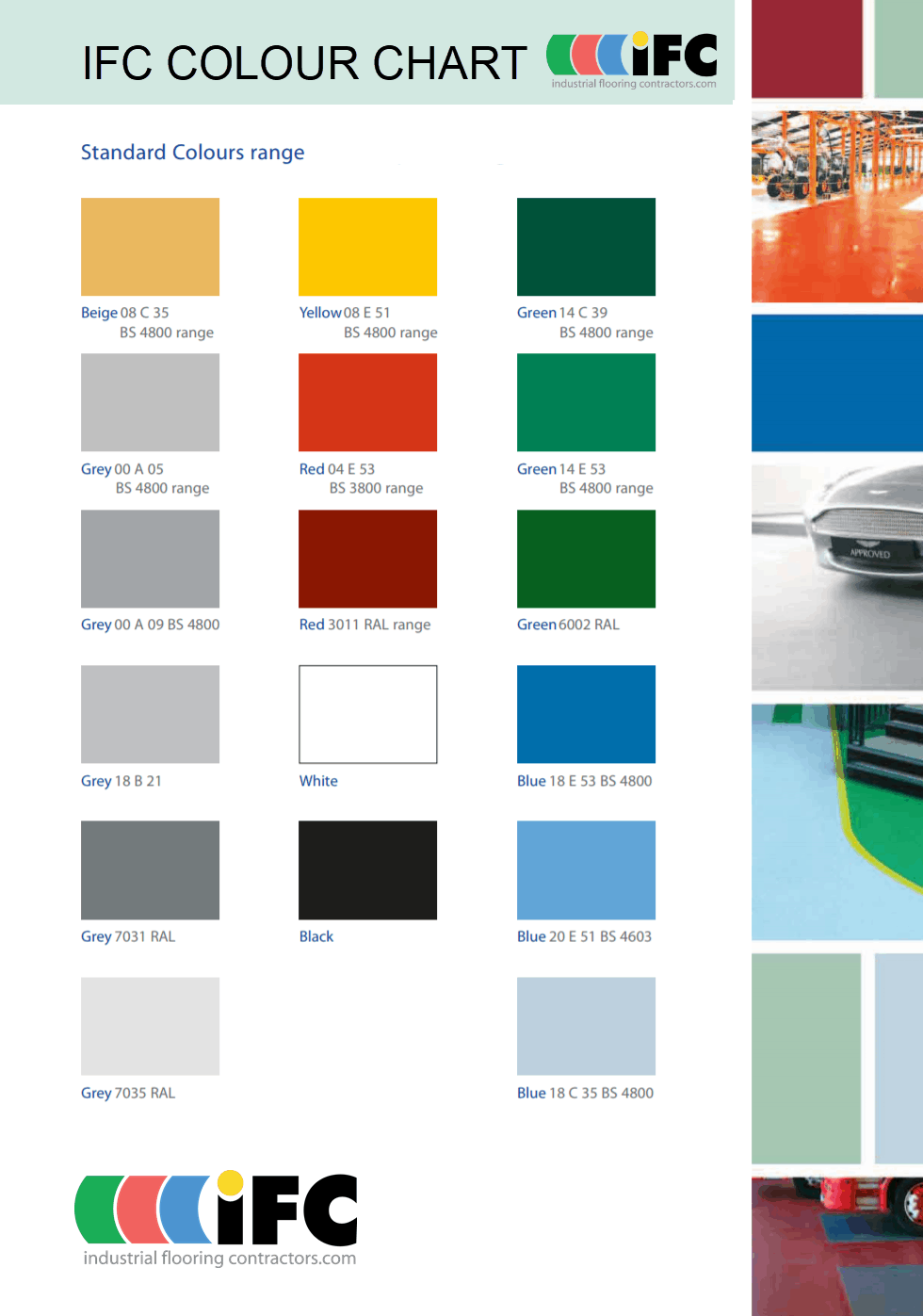 Floor Broken, Cracked Or In Need Of Urgent Repair?
Whatever your problems we can advise you on the most cost effective solution...